© Rahim Karimi

© Zaur Dakhte

© Peter Lear

© Lennart Nilsson

© Babak Rajabi

© Rahim Karimi

© Rahim Karimi

© Lennart Nilsson

© Rahim Karimi

© Rahim Karimi

"Imagine culture of each nation as a magnificent castle! History of the country as its gate, education as its ground, philosophy as its roof, language as its door, traditions as its walls, democracy and freedom of expression as its windows, and literature as its garden. Then the arts are pillars to this fascinating structure."
- Nima Kiann

endeavors & achievements

- Reviving an abandoned Iranian cultural heritage by recreating the Iranian National Ballet Company which was dissolved in 1979 after 23 years in Europe.
- Implementation of the most extensive Iranian artistic project ever realized outside of the country. 106 individuals from 22 countries participated only in the premiere production of Les Ballets Persans.
- Conducting and directing productions, seminars, conferences, lectures and educational programs in Asia, Europe and North America.
- Creating new choroegraphies by merging Persian and Middle Eastern dance with Western classical and contemporary ballet.
- Reviving forgotten masterwork choreographies from the repertoire of the National Ballet of Azerbaijan during the Soviet era and for the first time introducing in the West.
- Introducing the contemporary dance technique and repertoire to the National Ballet of Tajikistan as company's first Principal Guest Choreographer from the West.
- Organizing the first international tour of the National Ballet of Tajikistan and National Ballet of Kyrgyzstan in the West after the fall of the Soviet Union and the independence of these countries.
- Serving as artistic advisor to several organizations and institutions throughout the world and ministries of culture in Central Asia.
- Engagement in vast cultural matters and artistic developments.

Testimonials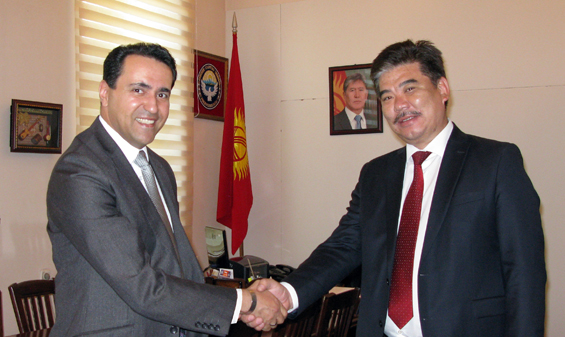 "The Ministry of Culture, Information, and Tourism of the Kyrgyz Republic would like to extend gratitude and appreciation, with respect, to Mr. Nima Kiann for creating the opportunity to present the principal artists of the National Ballet of Kyrgyzstan for the first time in the West.

I am confident that the participation of our leading dance artists in joint collaborative projects, such as those promoted by Les Ballets Persans, will result in the further development of the art form of ballet in Kyrgyzstan. In turn, the Ministry is prepared to fully cooperate with your organization.

The Ministry would like to take this opportunity to express to Mr. Kiann the assurance of its highest consideration."
Altinbek Maksutov
Culture Minister of Kyrgyzstan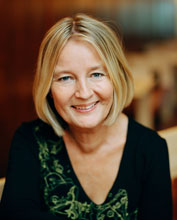 "... Please allow me to express my admiration for the energy and purposefulness with which you are equipped in order to pursue this project. To give life to an artistic tradition after more than twenty years of interruption demands a willpower of the kind that only an indomitable yearning can give. This yearning to recreate what there has been, can be difficult to understand for us, who are not sharing the painful experience that often is behind."
Marita Ulvskog
Culture Minister of Sweden


"Shining a new star in the sky of Persian Culture."
Talash Magazine

"All of us in academia heavily rely on Mr. Nima Kiann's expert knowledge for our scholarly research."
Dr. Anthony Shay
Dance Scholar, Choreographer

"Ses efforts ont abouti à une innovation artistique sur le plan internatioanl."
Mr. George Martin
Président Directeur Général

"We praise Maestro Kiann for his endeavors to introduce new and avant-garde choreographies to the dance community of Tajikistan and for organizing the first international tour for our National Ballet after the breakdown of the Soviet Union"
Golahmad Majidov
General Director of the Sadreddin Aini State Academic Opera and Ballet Theatre of Tajikistan

"A skilled, purposeful artist in the contemporary dance world."
Los Angeles Times

"L'Ecole Supérieure de Danse Rosella Hightower est réputée mondialement, de nombreux danseurs et chorégraphes sont venus s'y entraîner ou enseigner, comme Anton Dolin, Serge Lifar, Rudolf Noureev, Maurice Béjart, Nima Kiann ou encore Gilles Jobin."
TNTV News France

"His untiring efforts gave life to a forgotten Iranian cultural and artistic heritage. The Iranian National Ballet was recreated and reestablished through his dance company of Les Ballets Persans."
Toos Foundation
On the occasion of Nima Kiann's celebration in London on March 9, 2008

Dreams of a young man


Read here an article about Nima Kiann in the Swedish daily newspaper on his 30th anniversary.
Göteborgs-Posten
January 25th, 2000
Translate the article here with Google Translate.

related links

Visit Les Ballets Persans' official website.
Nima Kiann's Forum of Persian and Middle Eastern Dance is Les Ballets Persans' scholar and research centre for dance in the Eastern world.

tv documentary program



tirgan festival 2015

Participating Artists
Nima Kiann's biography
Artistic Advisors
Interview with Tirgan Magazine:
Printed short version
Original version published on the web
Interview with Tirgan blog
Interview with Shahrzad Radio
Interview with Azattyk Radio- Kyrgyzstan
Article by Nima Kiann, published in Tirgan Magazine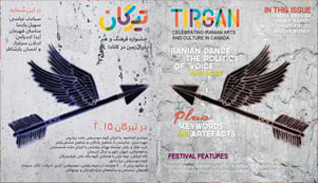 latest interview


Persian Heritage Magazine's interview with Nima Kiann, in two parts published in the Summer and Fall issues, 2015:
Part one (Page 24)
Part two (Page 23)


facebook